The Community Extension Services Unit (CESU) of FEU Alabang, together with different departments and student organizations, shared the spirit of Christmas by initiating a gift giving activity to their community helpers last Tuesday, December 18.
The activity aimed to extend the school's gratitude to its community helpers that include service crew, security guards, and drivers. As student and organization leaders proceeded with the gift giving activity, each community helper felt extremely grateful especially when they received a Noche Buena package.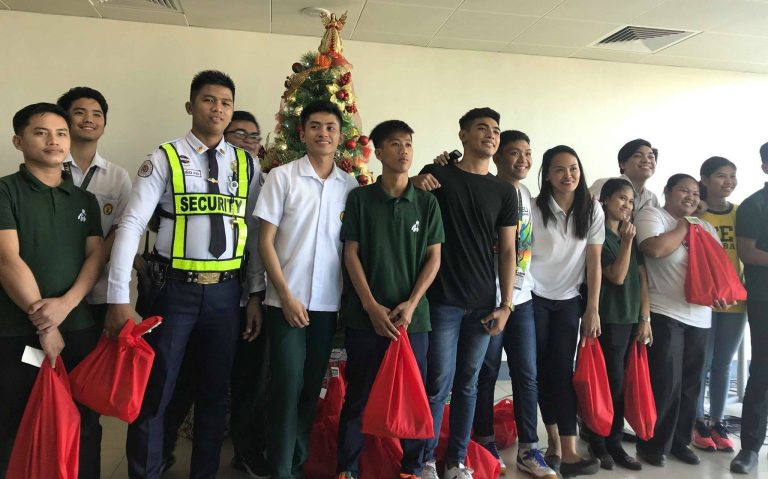 In addition, organizations in the college department, Junior Philippine Computer Society (JPCS), and Association of Computing Machinery (ACM) gave their respective donations as well. Officers from both Senior High School (SHS) and College Honors Society also spearheaded the initiative from the student sector by donating their time and efforts in ensuring the success of the activity.
In this way, not only did the event bring joy to the community helpers but it was also able to teach the students how to showcase uprightness which is one of FEU's core values. This was especially seen through their initiative to recognize the efforts of the people around them plus their commitment to the greater good.